Outdoor Electrical Supplies
Outdoor Electrical Supplies
Nowadays it is quite common for people to be using their outdoor spaces a lot more. Since the pandemic a lot more people are working from home and deciding to build a small office in their garden. Or, in other cases, utilising an already existing shed. This is a low cost way of providing a small office at your house but problems can arise when it comes to providing power to the building.
Outdoor supplies can be very tricky to install. They are heavily regulated and the safety of yourself, and future owners of the property, is always at the top of the priority list. There are lots of considerations when designing the installation – not just how many sockets and lights you want, but how much current they will draw, what kind of supply is feeding the installation, what are the future requirements, how long is the cable, will the cable be buried or run above ground etc.
Another big consideration… is 'future proofing'
Obviously, the design of any installation, is based on a number of factors and that means it can be difficult finding any "good" advice from other people or the internet. Even a friend or family member who have installed power to their garage or shed, may not be familiar with your property. Certainly the position of your consumer unit and the type of building will have a very big affect on any design decisions that our engineers decide upon. Does your property have concrete floors, stone walls etc.
When it comes to the type of 'load' that the supply feeds then that can have quite a large effect on cost. The larger the cable then the more cost involved – not just on cable cost but also on specified components, installation, electrical protection and components. Another big consideration that a lot of home owners miss when installing outdoor electrical services is 'future proofing'. What is a supply for just a small shed now with a couple of sockets and a single light, may very soon be required to feed a 3KW hot tub and a large summerhouse.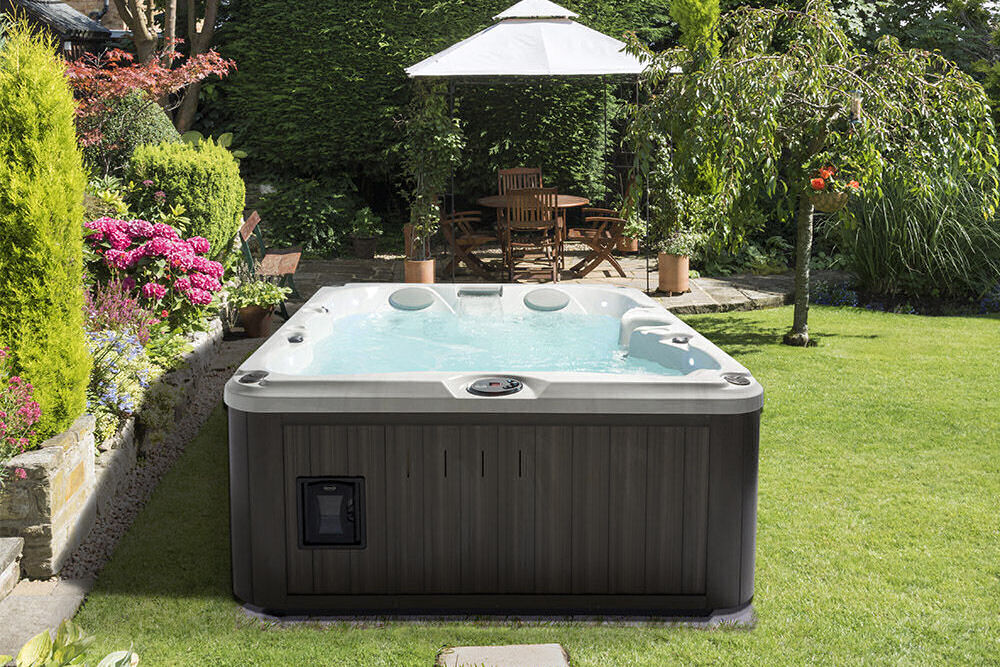 Outdoor supplies have many regulations and rules associated with them
Whenever we talk about electrics, whether it's house re-wiring, an extension (we do both of those by the way!) or an outdoor supply, then we need to talk about regulations. Outdoor supplies have many regulations and rules associated with them. These change every few years as new editions of the wiring regulations are released. Trying to navigate these regulations as a DIY-er can be fraught with problems that, in the worst cases, can leave you liable for the death or serious injury of someone, even years after installation.
We have a team of experts who are fully conversed with all the latest standards and regulations and can ensure that you get power to your shed, outhouse, summerhouse, hot tub or even just an outdoor socket, quickly, cost-effectively but, more importantly, safely. Our installations comply with all the current regulations and you can rest assured that they are safe and robust. So, why worry about trying to work things out on your own, or worry that you are getting cowboys in to do the job, just give us a call or get in touch through the website and let Fife Joinery Services take all the work out of installing outdoor electrical supplies for you.
"I was recommended Fife Joinery Services from a friend and I'm very happy that I decided to use them to lay my laminate and do my skirting. They were excellent."
Mrs. P – Kirkcaldy
"Would use again. Very personable. He takes great care in his work. Highly recommended. Really good workmen. Very nice & clean. They listen to you and appreciate what you want doing."
PR – Leven
"I approached Fife Joinery Services to convert my loft. I was surprised just how quickly and cleanly the job was done. They worked extremely hard and I have now asked them to convert my garage to a family room."
Mike S – Stirling
Satisfaction Guarantee
We are deeply conscientious and don't consider a job finished until you are entirely satisfied.
A One-Stop Shop
We are "all trades" specialists which means that whatever the job, big or small, residential or commercial, we can provide the solution you need.
Free Consultation
We provide a free, no-obligation quote for any work that you require. You have nothing to lose contacting us and letting us show you how we can help.

Let us give you a free quotation and show you why Fife Joinery Services are the best in Fife!