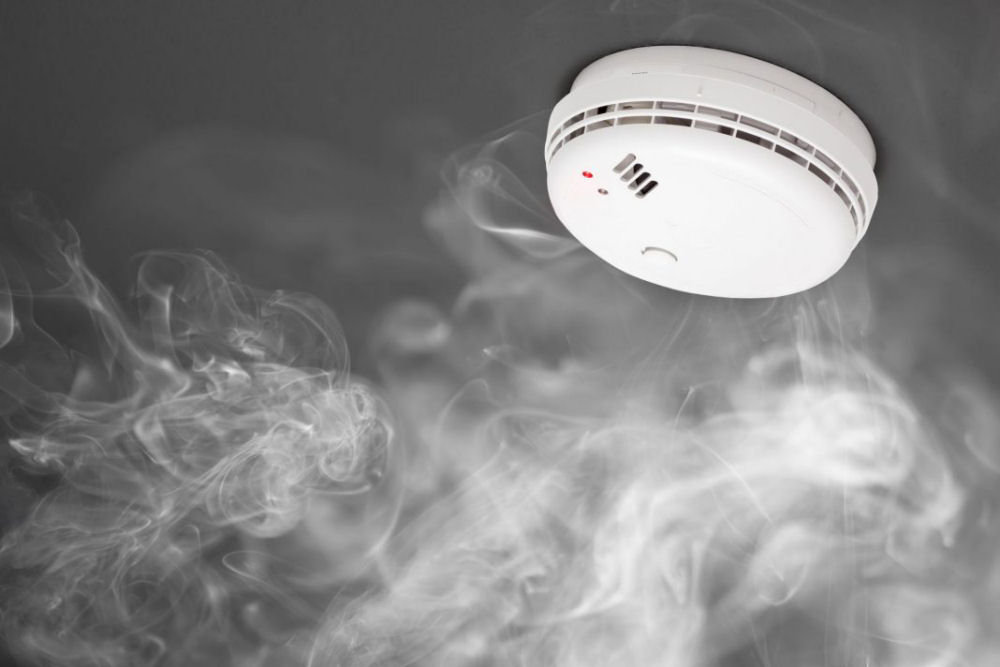 Scotland introduces new smoke alarm rules
The rules around smoke alarms are going to change in Scotland from February 2022. On the back of the Grenfell Tower disaster, it has been decided to try and make domestic dwellings safer and try and reduce the risk of deaths in the event of a fire. The rules are very simple and clear and affect EVERY home owner or tenant in Scotland.
Previously smoke alarms could work independently of each other. This was partly due to the technology available at the time that the rules were created. However, it is now easier than ever to have smoke alarms, heat alarms and CO2 alarms that are "interconnected" – which means that when one alarm goes off, they all go off. This can be either "hard wired" – in other words, a cable is connected between the alarms so that they can pass information between them. Or they can be linked via RF radio frequency. Either way is extremely effective – with the RF system it means that you don't need to try and run wires through walls, ceilings and between floors of your home.
There are other fundamental changes to the laws governing smoke alarms in Scotland…
As you can imagine, in a large house, or a house that has more than one floor, this is very important to alert the occupier that there is a fire. If an alarm goes off downstairs it is not guaranteed that all occupants of the house will hear the alarm. However, if alarms are interconnected then an alarm situated upstairs will also go off at the same time. This provides valuable minutes in order to get out of the dwelling at the earliest opportunity.
There are other fundamental changes to the laws governing smoke alarms in Scotland that need to be adhered to. It is now mandated the minimum number of alarms you must have in your home. You must have one heat alarm in the kitchen. This is similar to a smoke alarm but detects rapid rises in heat (as oppose to just smoke). This type of alarms are better for a kitchen environment as they reduce the number of false alarms that occur due to cooking activities (burnt toast anyone?!).
You also need one smoke alarm in the 'common' area of your home – where you spend most of the day, this would normally be a living room. And further alarm(s) in every circulation space on each storey, such as landings.
If you also have a carbon-fuelled aplliance, like a boiler, heater, fire or flue then you also need a carbon monoxide detector, although, currently this does not need to be linked to the smoke alarms.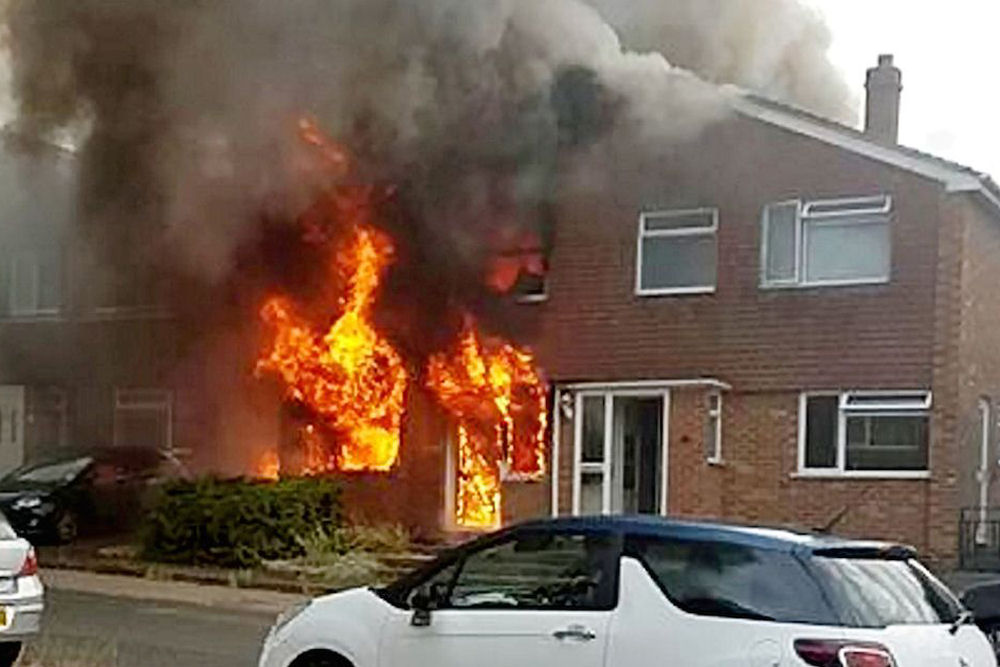 Remember, these rules are for the safety and peace of mind of yourself and your family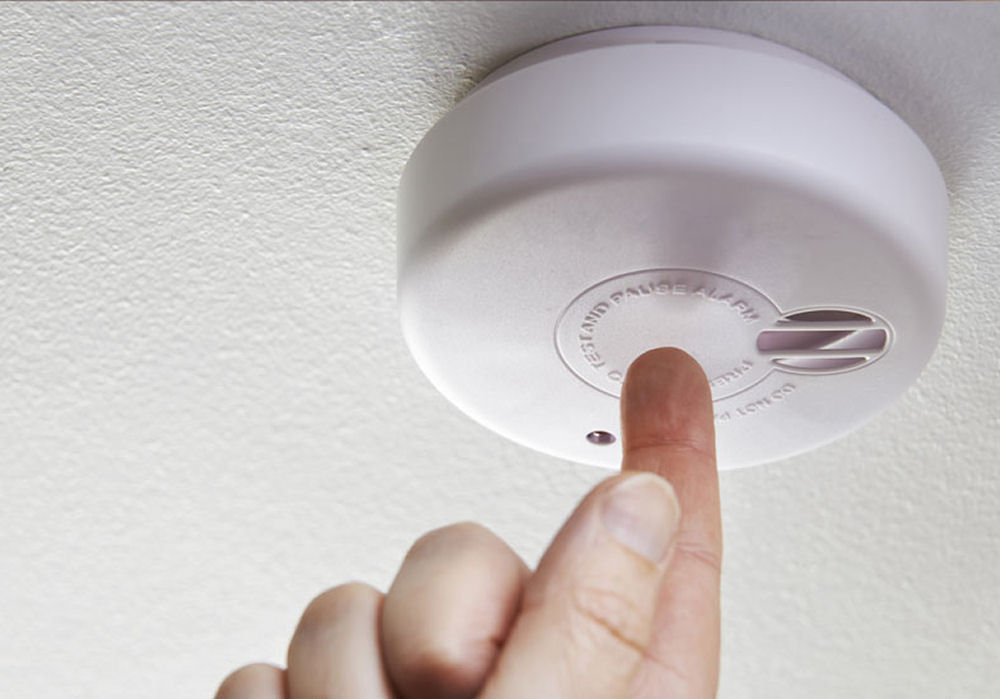 There are two fundamental types of fire alarms that meet the rules in Scotland. You can either choose the sealed battery alarms or the mains-wired alarms. If you go down the sealed battery route then please bear in mind that the alarms need to be tamper-proof and "long life" meaning that the batteries should last up to 10 years. You are more than welcome to fit these alarms yourself although, in order to ensure they are placed correctly and comply with the rules it is still recommended that you get in touch with us and let us help you.
The second type of acceptable fire alarm, which is the mains hard-wired alarms, are a lot cheaper than the battery alarms but need to be installed by a qualified electrician. Some good news is that they don't need to have their own electrical feed from the consumer unit and are allowed to be fed from the lighting circuit. This will mean a quicker, cheaper and less messy installation in most premises. It's worth remembering that even these alarms need to be replaced every ten years.
There also needs to be a heat alarm and, in most cases, a carbon monoxide alarm fitted as well. There is no getting away from the fact that these new rules will cost homeowners as you are forced to comply with them. However, if you want to ensure that you don't waste unneccessary money on alarms you don't need or, worse still, get the right alarms but fit them in the wrong place, then get in touch with us. We'll happily come out, supply and install the alarms for you and ensure that you fully comply with the rules.
Remember, these rules are for the safety and peace of mind of yourself and your family.
"I was recommended Fife Joinery Services from a friend and I'm very happy that I decided to use them to lay my laminate and do my skirting. They were excellent."
Mrs. P – Kirkcaldy
"Would use again. Very personable. He takes great care in his work. Highly recommended. Really good workmen. Very nice & clean. They listen to you and appreciate what you want doing."
PR – Leven
"I approached Fife Joinery Services to convert my loft. I was surprised just how quickly and cleanly the job was done. They worked extremely hard and I have now asked them to convert my garage to a family room."
Mike S – Stirling
Satisfaction Guarantee
We are deeply conscientious and don't consider a job finished until you are entirely satisfied.
A One-Stop Shop
We are "all trades" specialists which means that whatever the job, big or small, residential or commercial, we can provide the solution you need.
Free Consultation
We provide a free, no-obligation quote for any work that you require. You have nothing to lose contacting us and letting us show you how we can help.

Let us give you a free quotation and show you why Fife Joinery Services are the best in Fife!