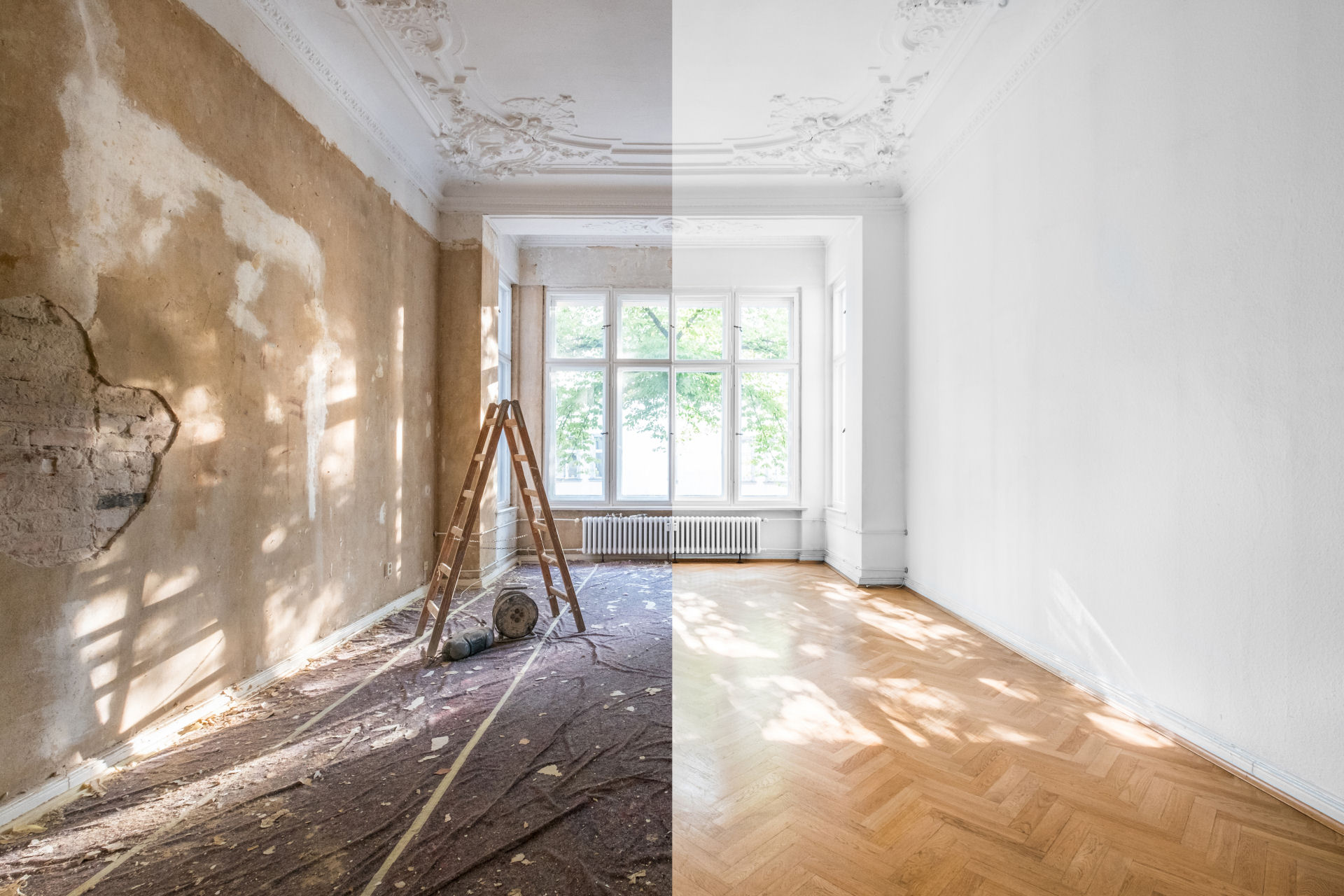 Plastering – how hard can it be?
Plastering is one of those jobs that DIY'ers rarely get right. It involves a lot of preparation, the right tools and plenty of experience to get a good finish. However, it is relatively cheap to have a go at yourself and lots of DIY'ers do tackle plastering. Especially if it's just plastering a small wall or doing some touch-up work. There's nothing wrong with having a go yourself at this, the principle of it is quite simple and it is one of the safer jobs around the home (unlike electrics, gas fitting or plumbing!). However, getting a good finish takes technique and experience.
The most important part of plastering is planning and preparation. It's a very messy job so you need to make sure you clear your work space as much as possible. Remove furniture and belongings and place them safely in another room. Then cover the entire work space with heavy-duty protective sheets to protect the floor and furniture that can't be moved. Also, if possible, seal the area off to prevent pets and children from entering the area, fingerprints and pet hair are to be avoided around newly spread plaster!
The most important part of plastering is planning and preparation.
Once the area is clean, free of clutter and appropriately protected, the next stage is to prepare the area to be plastered. If you are working with new plasterboard then there isn't a lot of preparation needed. However, if you are plastering over existing plaster (such as re-skimming a ceiling or skimming a wall etc) then you will need to remove loose plaster, grease, paper and dust from the surface. This is incredibly important in order to allow the new plaster to correctly adhere to the surface. Next apply the primer, if done correctly you should have a nice, clean surface that is slightly damp and feel tacky to the touch.
This is where you start applying the plaster. It's important to get the right mix for the plaster and experience plays a big part in this. Plastering is one of those jobs that, once you've started, you need to see it through. The timer is ticking as soon as the plaster is mixed so you need to have a proper plan of how you are going to tackle the job. The correct tools and not trying to be too ambitious with the area you're covering is key here. It's much better to mix more plaster as you need it than start with too much plaster and then have problems with the mix going off.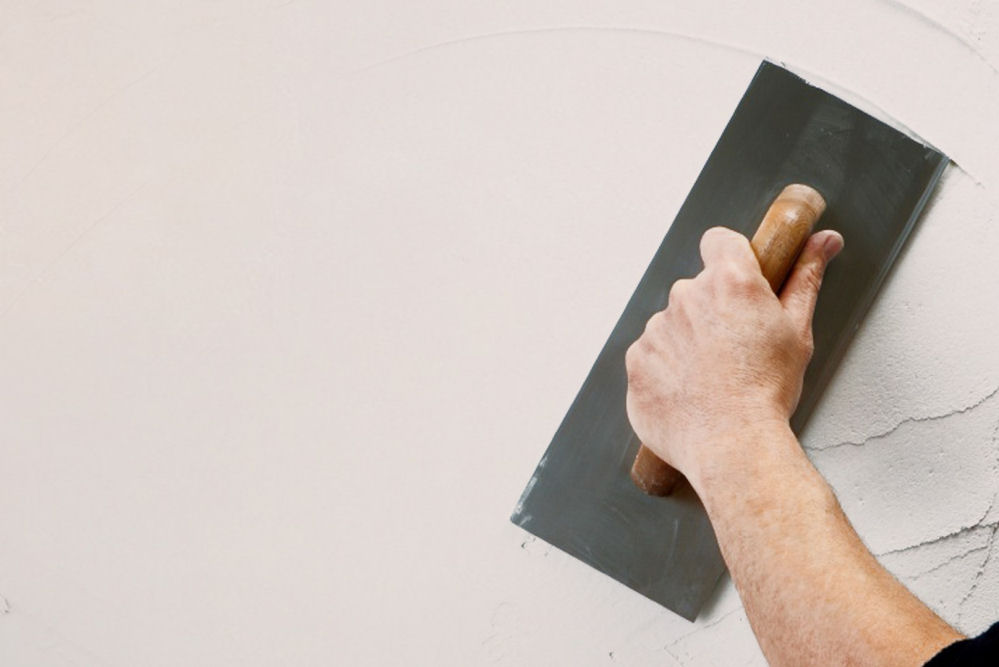 The timer is ticking as soon as the plaster is mixed…
Of course, as with any work, it is vital that you work safely. This means that you must wear the correct PPE. Safety goggles and a dust mask are very important, especially when mixing the plaster. Protective gloves can be worn when trimming the plaster tape and you might want to wear vinyl gloves when handling the plaster itself in case it causes skin irritation. However, if you would rather not tackle this job, or you think it's more hassle doing it yourself then why not get in touch with us at Fife Joinery Services?
We have expert plasterers with years of experience who can ensure that your plastering job is done quickly, cleanly and with an excellent finish. We only have the very best tradespeople at Fife Joinery Services and we ensure that the job is done right – first time. There are lots of little tips that DIY'ers often miss – such as turning off the radiators in a room in order to stop the plaster drying out too quickly and cracking. Plus hundreds of other tips that our expert tradespeople have learnt through years of experience. So, why struggle yourself, just get in touch and let us take all the stress out of plastering. If you're in the Fife area contact us on the phone or via this website, you will be delighted with the results.
"I was recommended Fife Joinery Services from a friend and I'm very happy that I decided to use them to lay my laminate and do my skirting. They were excellent."
Mrs. P – Kirkcaldy
"Would use again. Very personable. He takes great care in his work. Highly recommended. Really good workmen. Very nice & clean. They listen to you and appreciate what you want doing."
PR – Leven
"I approached Fife Joinery Services to convert my loft. I was surprised just how quickly and cleanly the job was done. They worked extremely hard and I have now asked them to convert my garage to a family room."
Mike S – Stirling
Satisfaction Guarantee
We are deeply conscientious and don't consider a job finished until you are entirely satisfied.
A One-Stop Shop
We are "all trades" specialists which means that whatever the job, big or small, residential or commercial, we can provide the solution you need.
Free Consultation
We provide a free, no-obligation quote for any work that you require. You have nothing to lose contacting us and letting us show you how we can help.

Let us give you a free quotation and show you why Fife Joinery Services are the best in Fife!