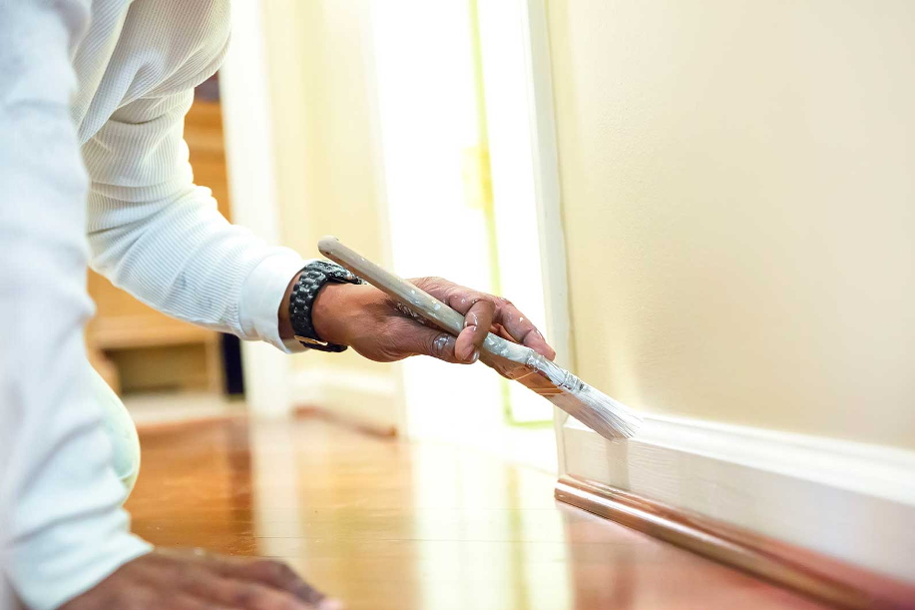 Many people are capable of painting their own homes. It is simple. Isn't it? Buy some paint, put on some old clothes and have a go. But is that really the best way to go about it? What about prepping the area to receive the paint? What about ensuring that there are no drips or splashes on furniture or carpets (or pets!)? What about knowing which types of paint you should be using – and whether you need an undercoat or not – and, if you do need an undercoat, then which one!? And let's not even begin to talk about what the finish will look like!
Many people are capable of painting their own homes. It is simple. Isn't it?
And then there's decorating. Actually putting up lining paper or different types of wallpaper is extremely difficult and can be very dangerous for someone who is inexperienced. It often involves working at height and needs someone with proper training in order to do it properly.
We can not only paint and decorate your home or commercial premises, but we can also advise on what types of materials (paint etc) you will need to cover certain areas.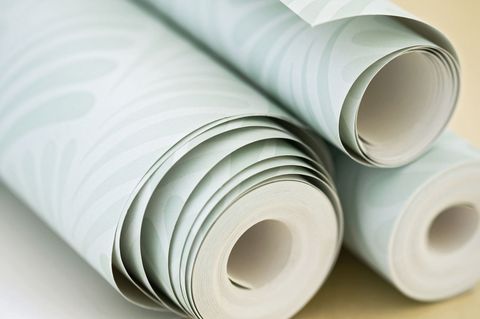 Actually putting up wallpaper can be very dangerous for someone who is inexperienced.
Painting and decorating isn't easy. It's a skill and here at Fife Joinery Services we are very good at it. Our services extend to any internal and external painting and decorating of both residential and commercial premises. Our skilled tradespeople always do a professional and clean job.
So, whether you simply need your hallway painting or you want your entire house decorating then give us a call on 07831 544 009 and we'll be more than happy to provide you with a free, no-obligation quotation. 
"I was recommended Fife Joinery Services from a friend and I'm very happy that I decided to use them to lay my laminate and do my skirting. They were excellent."
Mrs. P – Kirkcaldy
"Would use again. Very personable. He takes great care in his work. Highly recommended. Really good workmen. Very nice & clean. They listen to you and appreciate what you want doing."
PR – Leven
"I approached Fife Joinery Services to convert my loft. I was surprised just how quickly and cleanly the job was done. They worked extremely hard and I have now asked them to convert my garage to a family room."
Mike S – Stirling
Satisfaction Guarantee
We are deeply conscientious and don't consider a job finished until you are entirely satisfied.
A One-Stop Shop
We are "all trades" specialists which means that whatever the job, big or small, residential or commercial, we can provide the solution you need.
Free Consultation
We provide a free, no-obligation quote for any work that you require. You have nothing to lose contacting us and letting us show you how we can help.

Let us give you a free quotation and show you why Fife Joinery Services are the best in Fife!