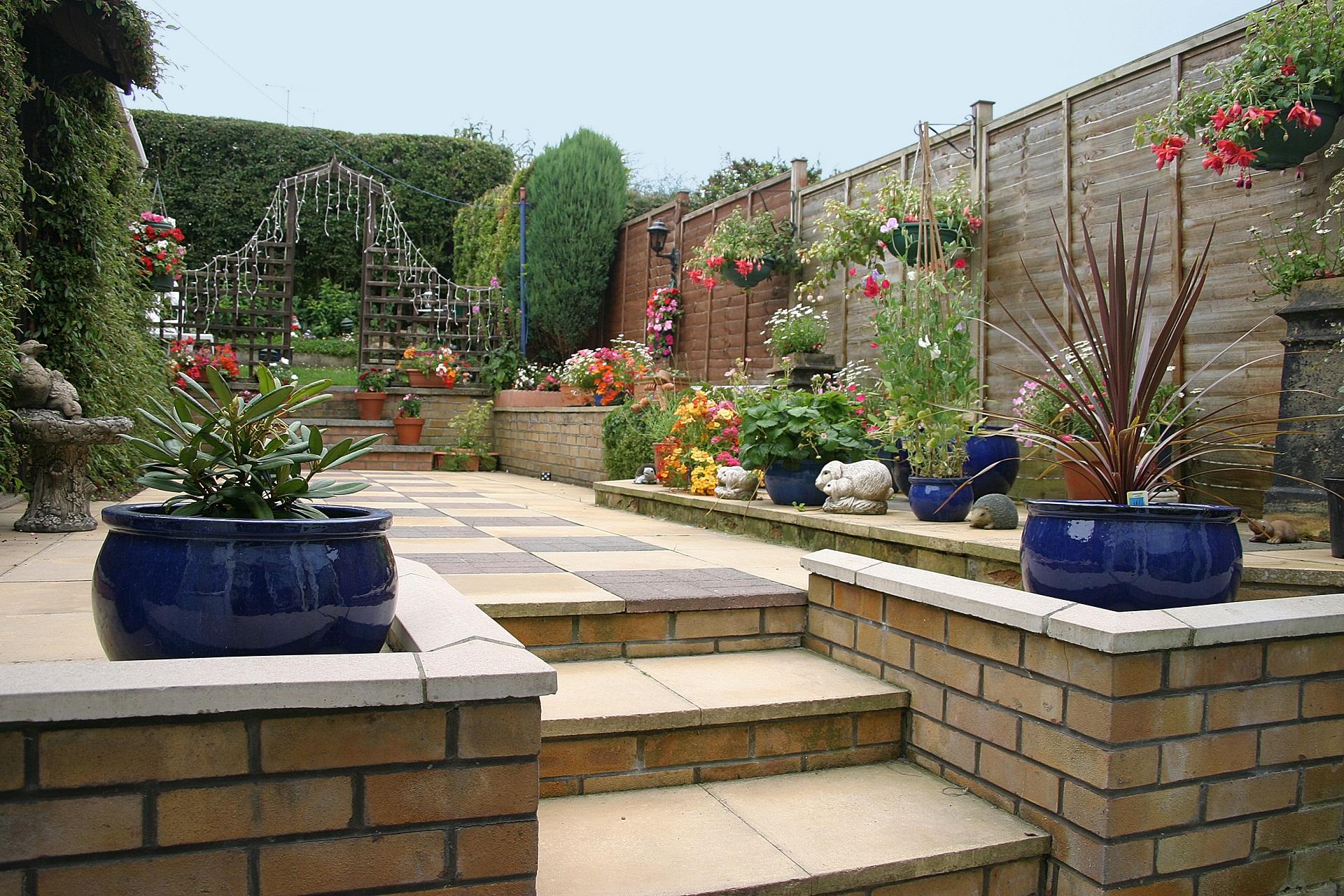 Should I install decking or a patio?
Normally, when the indoors of your property has been decorated and you are happy with it, attention turns to the outside. For those lucky enough to have a house with a garden then it is a good idea to make it a more useful space by building either decking or a patio.
There are many reasons to invest in your outdoor space. It adds value to your home and also adds kerb appeal to potential buyers. It also makes your living space much more versatile and pleasant to live in. If you have friends or family around for a drink and you have a usable outdoor space then you can move out to the garden and relax outside.
It also gives you somewhere to comfortable sit, dine or relax and allows you to install a hot tub if you want. When the sun shines (which isn't as often as we would like in Scotland) it is great to get outdoors and let the kids play in the garden whilst you sit on your decking or patio and watch them play.
So, which is right for you?
There are many reasons to invest in your outdoor space..
There are many factors which will influence your decision. Obviously budget is a big consideration. Typically a decking will cost more than a patio. Simply due to the fact that timber is generally more expensive than flags. However this balance can change depending on the size, shape and material that you would like your patio made from.
There a advantages and disadvantages to both decking and patios. Some of the advantages of decking are:
Works well on uneven terrain
Decking can be installed on any type of land and is levelled on the supports.
Good for a view
Since a decking can be built up to a height with steps it can provide a better view.
Easily customisable
Wooden decking can be stained or painted any colour so you can even match it into the decor of your house if you wish.
The disadvantages associated with decking are:
More maintenance
Depending on the material used and where the decking is situated it may need cleaning and sealing/painting every few years.
Shorter lifespan
Wood is more susceptible to weather and can rot over time although, if treated correctly and installed well then it should last for many years to come.
More Expensive
While the price depends on the material and size, decks are usually more expensive than a patio of similar dimensions.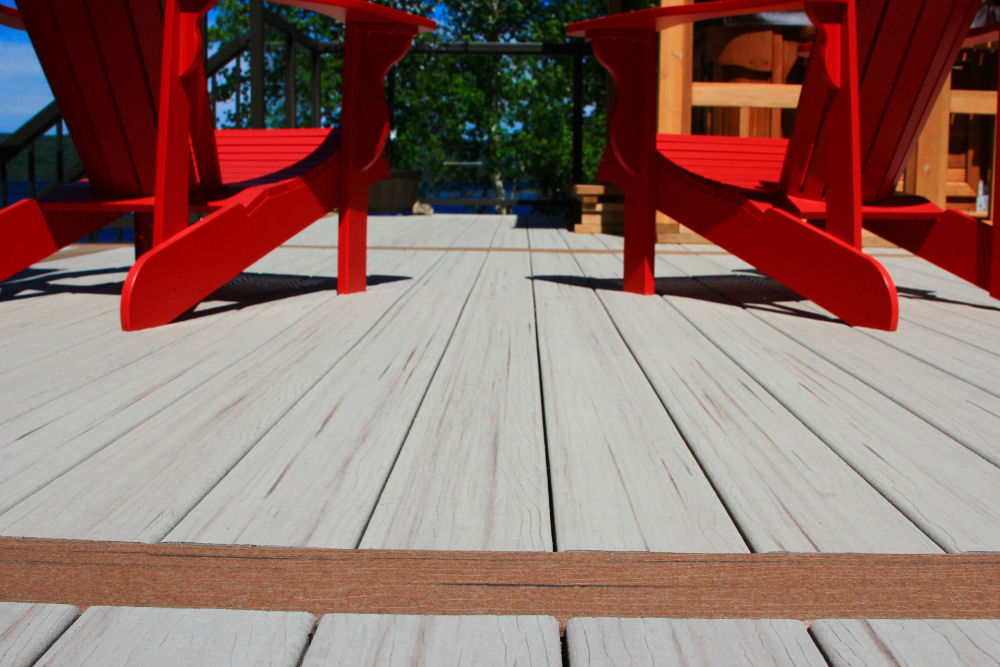 There are many factors which will influence your decision. Obviously budget is a big consideration.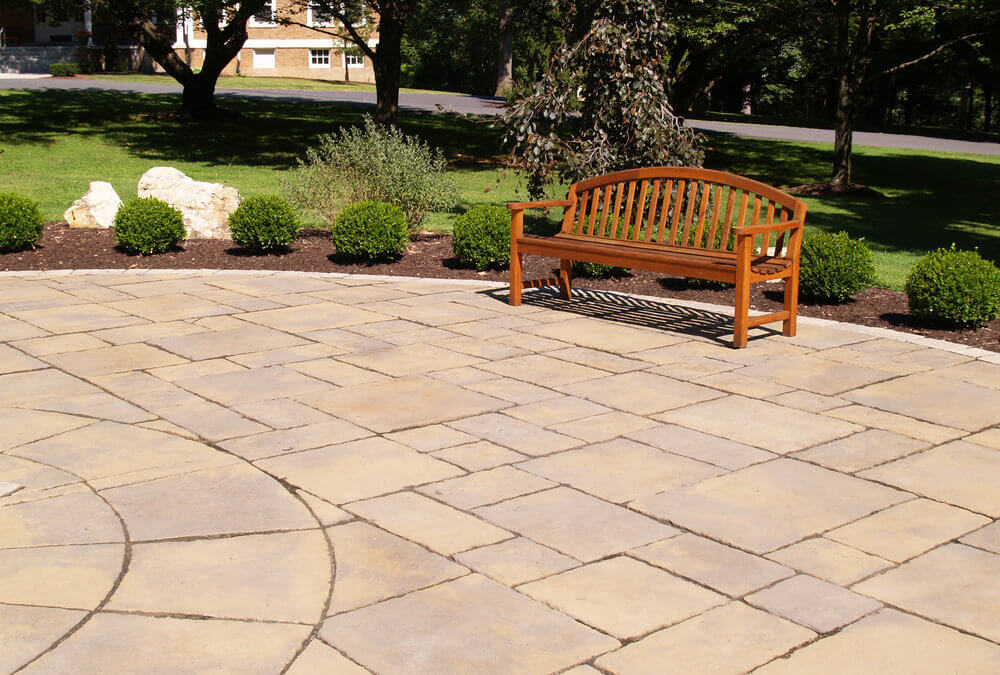 The advantages of patios are:
Less Expensive
Installing a patio is typically less expensive than timber decking.
Easy Maintenance
Patios don't require regular maintenance. You may choose to jetwash it every few years or sweep it but, overall, it is extremely durable.
Long Lifespan
A patio that is well installed will easily last more than 25 years without very much maintenance.
The disadvantages of a patio are:
Not good on uneven terrain
Patios are harder to install on uneven ground and the cost of a patio increases depending on how much groundwork is involved in the installation.
Slipping Risk
In winter, ice can easily form on a patio's surface and make the surface a hazard for walking on.
Surface can crack
If the sub-base moves due to subsidence or weathering over time then there's a risk of the patio cracking. This is more likely when exposed to extreme temperatures.
With all that information the choice is yours as to whether decking or a patio would suit your garden better. Some people have both if they have a large garden. Whatever you decide why not get in touch with Fife Joinery Services and let us take care of the installation for you so that you get the peace of mind of knowing the job is done right.
"I was recommended Fife Joinery Services from a friend and I'm very happy that I decided to use them to lay my laminate and do my skirting. They were excellent."
Mrs. P – Kirkcaldy
"Would use again. Very personable. He takes great care in his work. Highly recommended. Really good workmen. Very nice & clean. They listen to you and appreciate what you want doing."
PR – Leven
"I approached Fife Joinery Services to convert my loft. I was surprised just how quickly and cleanly the job was done. They worked extremely hard and I have now asked them to convert my garage to a family room."
Mike S – Stirling
Satisfaction Guarantee
We are deeply conscientious and don't consider a job finished until you are entirely satisfied.
A One-Stop Shop
We are "all trades" specialists which means that whatever the job, big or small, residential or commercial, we can provide the solution you need.
Free Consultation
We provide a free, no-obligation quote for any work that you require. You have nothing to lose contacting us and letting us show you how we can help.

Let us give you a free quotation and show you why Fife Joinery Services are the best in Fife!